JEE Main Mock Tests - Fully Solved
Our Mock Tests for JEE Mains are better. Know more!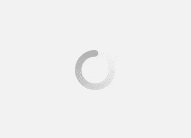 All Mock Tests - Fully Solved
100% doubt clearance for all questions in Mock Tests for JEE Main 2022. Detailed Step-by-Step doubt clearance on every question.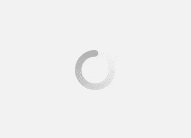 Attempt a Mock Test anytime
You can take any of the JEE Main Mock Tests anytime as per your convenience. There's There's no fixed time schedule.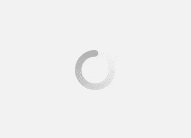 Builds Test-taking skills
750 unique questions in 10 Full-Syllabus JEE Main Mock Tests (incl. Physics, Chemistry & Mathematics).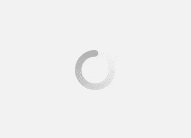 Latest NTA Pattern
All these JEE Main Mock Tests are as per the latest pattern declared by NTA for JEE Main 2022.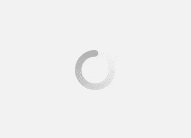 Quick Last-Minute Revision
Our unique learning methodology helps you flag questions for last minute revision and also quickly revise difficult concepts on a click.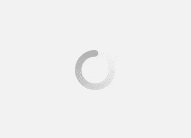 Get Results Instantly
You get your result the same time when you submit your JEE mock test. You get marks obtained and negative marks against every question.
Want to join our JEE Main Mock Tests?
JEE Main Online Mock Test Series 2022
Computer Based Mock Test Series (CBT) - Fully Solved
| | |
| --- | --- |
| Course Type: | Mock Tests |
| Course Contents: | 10 Full Syllabus Mock Tests – Fully Solved |
| Prepared by: | IITians and Qualified Faculty |
| Features: | Detailed Solutions, Glossary Support, Flagging |
| Evaluation: | Instant on submission |
| Validity: | Valid till the last exam of JEE Main 2022 |
Get Your TOP RANK Now!
Rs. 1,500
(Including GST)
User Reviews
Better than all other JEE Main Mock Tests!
These JEE Main Mock Tests are way better than all the rest. The best part of the mock test papers is not that just the quality of JEE level questions is extremely good, but also all the questions are fully solved. I have been able to know my mistakes and learn to solve the given questions accurately. With other JEE Main Mock test papers, I was struggling to find the right steps to solve the problem, and I did not know where to go for doubt clearance.
Your JEE Main Mock Papers helped me sail through!
I could not prepare like other aspirants as I had no formal coaching for JEE Main. In my last 15 days, practiced the JEE Main Mock papers in this course from CareerOrbits. My average score in these mock test papers was 55-60% and I felt quite low. But detailed doubt clearance in all the questions in these JEE Main mock test papers and ease of revising concepts with glossary support made me crack JEE Main with cool 275 marks. Many many thanks to CareerOrbits!
I owe my seat to these JEE Mock Tests!
Living in Jammu & Kashmir and preparing for JEE is difficult. I came across this JEE Mock Tests while searching online. I thought this to be like just any other mock tests. But the experience of the free trial of the JEE Mock Tests was wonderful and I decided to join it. Going through the detailed solutions helped me learn how to approach the problems and learn the right steps. All thanks to CareerOrbits, I was able to score 250.
FAQs on JEE MAIN Online Mock Tests
| | |
| --- | --- |
| 1. | How do these Online Mock Tests for JEE Main help me improve my test taking skills for actual JEE Main exam? |
| | |
| --- | --- |
| 2. | When is the right time to attempt these JEE Main Mock Tests? |
| | |
| --- | --- |
| 3. | What if my internet connection breaks while taking a JEE Main mock test? |
| | |
| --- | --- |
| 4. | How to Get Doubt Clearance on JEE Main Mock Tests? |
| | |
| --- | --- |
| 5. | I don't understand how these mock test for JEE Main would help me revise my concepts? |
Steps to Take Online JEE Main Mock Tests
For CareerOrbits' Mock Tests for JEE Main, follow the steps listed below:
Join the JEE Main Mock Tests 2022 by clicking on 'Buy Now' button and make the payment.
Login into your account using your registered email id and password. Click on the 'Start' button against the chosen JEE Main Mock Test.

Do not use any calculator or reference material while taking any of the JEE Main Mock Tests. After taking any Mock Test for JEE Main, you can instantly view the mock test result and step-by-step doubt clearance on all the questions.
You can revisit any JEE Main Mock Test already taken, anytime to revise the questions in that JEE Main Mock Test.
Why should I take the Mock Tests for JEE Main from CareerOrbits?
CareerOrbits' JEE Main Mock Tests are carefully prepared in a manner to ensure that you analyse your strengths and shortcomings and to improve your weaker areas. All our JEE Main mock tests are designed as per the latest NTA guidelines and ensure that you have covered all the important questions asked in JEE Main exam as well as all the tricky concepts where JEE aspirants commit errors and end up reducing their score.
In addition, all our Online Mock Tests for JEE Main not only empower you to recognize the weaker areas but also transform your weaker topics into your strengths. The detailed solutions help you analyse your mistakes and instantly clear your doubts with the detailed solutions.
About CareerOrbits' JEE Main Mock Tests
If you want to crack JEE Main 2022 with great marks, you need to take these mock tests for JEE Main 2022, prepared as per the most updated JEE Main syllabus and pattern, which meet the difficulty level expected in JEE Main 2022 exam.
There are 10 full-length online JEE Mock Tests prepared as per the latest JEE Main syllabus. Each of the JEE mock tests is of 3-hour duration with 90 questions. You can take each of the JEE Main Mock Tests Online, i.e., in Computer-based test (CBT) mode.
All of these JEE Main Mock Tests are based on the performance of our high scoring JEE aspirants in the past JEE Main examinations. You would be easily able to assess your level of preparation too with these JEE Mock Tests.
As you can appear once for each of the JEE Mains Mock Tests, it is important that you give your best shot at answering the questions. On submitting every JEE mock test, you will get the result of that JEE mock test instantly. For every question in the JEE Main mock test that you attempt wrongly, you can instantly clear all your doubts with our detailed step-by-step solutions.
The main aim of our Online JEE Main Mock Tests is to imitate the real examination room conditions, under which you will attempt the JEE Main 2022 exam and to ascertain the level of your preparations to crack JEE Main with 99.50+ Percentile marks.