Our Top Courses
Choose from two year, one year and crash courses to achieve a Top Rank!
JEE Main
Target 99.50+ Percentile & qualify for JEE Advanced
Explore Now
JEE Advanced
Target AIR 100 and get into topmost IITs
Explore Now
NEET-UG
Target 650+ and get in top Govt Medical Colleges
Explore Now
How we help you in Higher Rank
Know how powerful our courses are to boost your score
TRAIN YOUR BRAINS

Achieve perfection in every chapter. Develop quicker problem-solving abilities.

PREPARE FASTER, SAVE TIME

Instant doubt clearance makes you learn and prepare faster. No waiting, no wastage of time.

BETTER TEST-TAKING SKILLS

Repeated practice of your weaker areas help you develop better test taking skills.

FOCUS ON RELEVANT CONCEPTS

Focus on learning and developing skills instead of wasting time on searching for knowledge.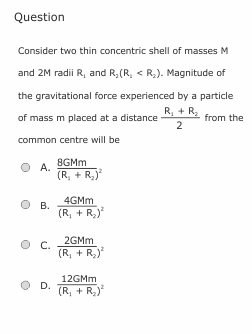 Detailed
Step-by-Step
Doubt Clearance

HOW DO WE COMPARE?
Know why our students score higher in lesser time
Fully-Solved Questions

Yes

Revision Lists

Yes

Linked Study Notes

Yes

Instant Glossary

Yes

Real Time Monitoring

Yes

Difficulty Settings

Yes

Instant Evaluation

Yes

Accelerated Learning

Yes

Degree of Retention

Highest
Fully-Solved Questions

No

Revision Lists

No

Linked Study Notes

No

Instant Glossary

No

Real Time Monitoring

No

Difficulty Settings

No

Instant Evaluation

No

Accelerated Learning

No

Degree of Retention

Average
Fully-Solved Questions

No

Revision Lists

No

Linked Study Notes

No

Instant Glossary

No

Real Time Monitoring

No

Difficulty Settings

No

Instant Evaluation

No

Accelerated Learning

No

Degree of Retention

Low
WHAT OUR USERS SAY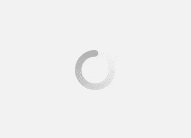 Really thankful. Helped me solve Advanced level..
For me, CareerOrbits has really helped me. It provided me with variety of questions and prepared me to solve those questions within time limit. The questions in Mathematics and Chemistry are very good. Even Physics questions are excellent. Questions in Electric field and capacitance could be still harder.
Sanskaar Tijara
JEE Advaced 2020 | Rank: 4229 (OBC-NCL)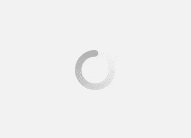 Good level of questions to covering entire chapter
At CareerOrbits, the level of questions of all types is good which helped me to get started from beginning to the end of the chapter. The questions in the chemistry section in the tests are good and were very helpful. Overall it has been a good experience for in CareerOrbits.
Neel Patel
JEE Advanced 2020 | Rank: 9246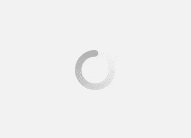 Helped me achieve my dream
Thanks to CareerOrbits, I scored 99.27 percentile in JEE Mains 2021 and qualified for JEE Advanced. The questions and the tests were exactly as per the JEE Mains exam pattern and helped me achieve my dream. The explanations were very detailed, helping me quickly understand the concepts to be applied and the steps to take.
Adrija Banerjee | Ahmedabad - Gujarat
JEE Main 2021 | 99.27 percentile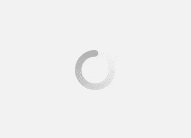 Better than all other Courses for JEE Main &..
My name is Dipak Pandey. I work as an Operations Manager in Intel.
I was looking for JEE preparations for my daughter when I came across CareerOrbits. I did a detailed review of this site and also compared many other online sites. And what I found was the questions provided in CareerOrbits are very systematic. The difficulty level increases from lowest to highest and the question pattern is also very good. And what I like more is about the self-learning path to save lots of time by not going to a coaching institute. Thereby, preparing yourself for any competitive exam.
Father of Ananya Pandey
(JEE Main and Advanced Aspirant - 2021)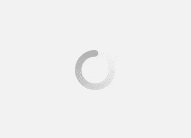 The course helped me a lot.
I am very thankful to CareerOrbits in helping me achieve 99.14 percentile in JEE Mains 2020. The course helped me a lot.
Swayam Smruti Dash | Rourkela - Odisha
JEE Main 2020 | 99.14 percentile
CareerOrbits offers a test preparation program for you – be it preparations for engineering entrance tests like JEE-Advanced (IIT-JEE), JEE-Main (AIEEE) or medical entrance tests like NEET-UG (AIPMT), AIIMS-MBBS or for state level engineering and medical entrance tests.
As you step into the world of test preparations with CareerOrbits, we assure you simplicity, user friendliness and depth of knowledge that you would have never experienced before. Easy to understand study materials, Practice Tests, Mock Tests, fully solved questions with detailed step by step solutions, smart hints and glossary definitions on mouse-over energise your brain and boost your confidence. Every test program designed by us meets the standards that we have set in terms of ease and excellence. Our innovative programs incorporate the most updated contents and are brought to you, using our proprietary technology – Seamless Accelerated Learning Technology (SALT) that aids in the preparation for objective type examinations, leading you to grand success. While using our test preparation programs, you will be delighted by the awesome experiences – from instant knowledge on a mouse-over to simulated test labs – we really have thought about every little thing that will exhilarate you and turn you into a success hero.