Our Top Courses
Choose from two year, one year and crash courses to achieve a Top Rank!
JEE Main Course
Target 300+ score & qualify for JEE Advanced
Explore Now
JEE Advanced Course
Target AIR 100 and get into topmost IITs
Explore Now
Medical Course
Target 600+ and get in top Govt Medical Colleges
Explore Now
How we help you in Higher Rank
Know how powerful our courses are to boost your score
TRAIN YOUR BRAINS

Achieve perfection in every chapter. Develop quicker problem-solving abilities.

PREPARE FASTER, SAVE TIME

Instant doubt clearance makes you learn and prepare faster. No waiting, no wastage of time.

BETTER TEST-TAKING SKILLS

Repeated practice of your weaker areas help you develop better test taking skills.

FOCUS ON RELEVANT CONCEPTS

Focus on learning and developing skills instead of wasting time on searching for knowledge.
HOW DO WE COMPARE?
Know why our students score higher in lesser time
Fully-Solved Questions

Yes

Revision Lists

Yes

Linked Study Notes

Yes

Instant Glossary

Yes

Real Time Monitoring

Yes

Difficulty Settings

Yes

Instant Evaluation

Yes

Accelerated Learning

Yes

Degree of Retention

Highest
Fully-Solved Questions

No

Revision Lists

No

Linked Study Notes

No

Instant Glossary

No

Real Time Monitoring

No

Difficulty Settings

No

Instant Evaluation

No

Accelerated Learning

No

Degree of Retention

Average
Fully-Solved Questions

No

Revision Lists

No

Linked Study Notes

No

Instant Glossary

No

Real Time Monitoring

No

Difficulty Settings

No

Instant Evaluation

No

Accelerated Learning

No

Degree of Retention

Low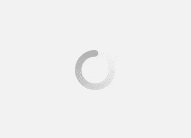 Boosted my percentile by a massive 58 percent
JEE Main Mock Tests that I had joined was very helpful. It enabled me to improve my marks in JEE Mains April 2019 session to 89.054 percentile (from 56.093 percentile in January Session), I wish I had joined the complete course earlier. That was indeed a great boost to my score.
Suhita Singh
JEE Main 2019: 89.054 percentile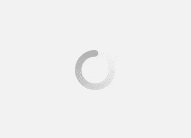 Interface Very Good and Solutions Amazing
I found the interface of CareerOrbits to be very good and user friendly.. The solution part of the question was amazing. The detailed step-by-step solutions in this course helped me extremely in getting my doubts cleared, identifying my mistakes and learning the right steps. It helped me score 97.443 percentile in January 2019 and 98.067 percentile in April 2019 JEE Main exam.
Hitendra Singh
JEE Main 2019: 98.067 percentile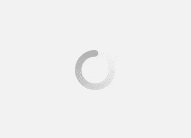 Alladin's Genie for Me!
I will say that CareerOrbits Courses are Great. The JEE Main Crash Course helped me to increase my score in April JEE Mains. Many many thanks to CareerOrbits and its team for making even the difficult concepts easy. And the best part has been immediate Doubt Clearance and Revision Lists.
I was easily able to almost double my score with CareerOrbits JEE Main Crash Course. Infact, it was like Aladdin's Genie for me.
Bhagya Sree
JEE Main 2019 - Rank 9596 (SC)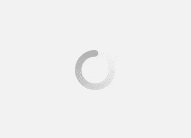 Immensely Benefitted!
I am immensely benefitted with the JEE Main Crash Course from CareerOrbits. I joined the crash course on 6th March, hardly a month before the JEE Main 2019 April exam. It's indeed powerful and helped me prepare pretty well such a short span. I could have never imagined to crack my JEE Main with less than a month of preparation that too with 91.606 percentile. The course is truly power-packed. I wish I had taken up the full, long term course to score 99+ percentile. Indeed, greatly obliged to CareerOrbits!
Sourjya Mukherjee
JEE Main 2019 - 91.606 Percentile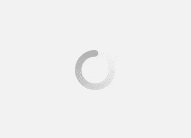 Very helpful for students preparing for NEET and AIIMS
It's a very helpful program for students choosing medical as their career. It would help the students prepare from their homes specially girls. It would help real talent to flow into the medical career.
Dr. Usha Raina
CareerOrbits offers a test preparation program for you – be it preparations for engineering entrance tests like JEE-Advanced (IIT-JEE), JEE-Main (AIEEE) or medical entrance tests like NEET-UG (AIPMT), AIIMS-MBBS or for state level engineering and medical entrance tests.
As you step into the world of test preparations with CareerOrbits, we assure you simplicity, user friendliness and depth of knowledge that you would have never experienced before. Easy to understand study materials, Practice Tests, Mock Tests, fully solved questions with detailed step by step solutions, smart hints and glossary definitions on mouse-over energise your brain and boost your confidence. Every test program designed by us meets the standards that we have set in terms of ease and excellence. Our innovative programs incorporate the most updated contents and are brought to you, using our proprietary technology – Seamless Accelerated Learning Technology (SALT) that aids in the preparation for objective type examinations, leading you to grand success. While using our test preparation programs, you will be delighted by the awesome experiences – from instant knowledge on a mouse-over to simulated test labs – we really have thought about every little thing that will exhilarate you and turn you into a success hero.