NEET UG, AIIMS MEDICAL ENTRANCE SELF-STUDY ONLINE COURSES
Crack NEET-UG in first attempt with high-quality fully-solved Practice Questions, Study Notes and Mock Tests
Study Material
Detailed Study Notes
Prepared by IITains and experts
Difficult concepts and keywords on mouseover
Learn Faster!
Practice Questions
High-quality Practice Questions
Fully-solved step-by-step solutions
3-step Revision Lists for effective practice
Practice Better!
Mock Tests
As per latest pattern
Full-Syllabus & Subject Mock Tests
Detailed Solutions for doubt clearance
Perform Better!
CHECK HERE HOW WE HELP YOU CRACK NEET-UG WITH TOP RANK!
Instant Doubt Clearance
Clear your Doubts Instantly Any Time
Students generally need doubt support on 30-40% of the questions while preparing. You need doubt clearance right there and then. Now, no need to struggle with the question or chase your teachers for doubt clearance.
Get self-explanatory detailed step-by-step solutions with logical explanations and accelerate your preparations.
3X Faster Preparations
Practice more questions in the time saved in searching for the doubt clearance.
Practice Till Perfection
Repeatedly practice your wrong questions
When you practice questions and miss the correct answer, you are likely to commit the mistake in the real exam also. One time doubt-clearance does not ensure that you would be able to attempt it correctly in real exam.
Questions that you wrongly attempt are passed through a system of 3-Step Revision Lists.
Achieve Perfection
Attempting a question at least three times correctly ensures perfection.
Instant Glossary Definitions
Definitions of key concepts on a mouse-over
Many times, you may need to learn or refresh the understanding of key concepts. Referring books or Googling consumes your valuable time. It also deviates your mind from preparations.
Get definition for all key concepts on mouse-over while going through the study notes or detailed step-by-step solutions.
Perfect understanding
Referring to the key-concepts conveniently as and when needed leads to better conceptual understanding and retention.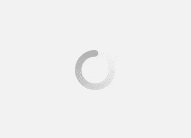 Very helpful for students preparing for NEET and AIIMS
It's a very helpful program for students choosing medical as their career. It would help the students prepare from their homes specially girls. It would help real talent to flow into the medical career.
Dr. Usha Raina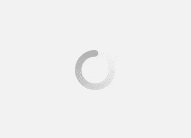 Excellent Supplementary Material for an Extra Edge
CareerOrbits is an excellent supplementary study material for those who are trying to get a step ahead in cracking NEET UG. Its concise notes and handy solutions for questions make it easier to learn, revise and perform.
Jaee Naik
All India Rank 259, NEET UG 2017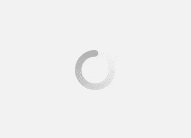 Best Material and all NEET oriented questions
I joined the Careerorbits course. It helped me a lot by giving me a great number of neet oriented questions and best revision strategy. The doubt clearance was truly great. Careerorbits took away the burden of collecting the best NEET material because the material provided by CareerOrbits was more than enough for neet preparation
Prem Ranjan
NEET 2019 - 637 marks (OBC)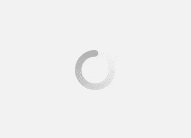 Way of explanation about answer is extraordinary!
CareerOrbits is an excellent online coaching facility for preparation of NEET exam . The quality of questions, software speed and teaching is excellent. CareerOrbits is 24 hrs. Knowledge ATM. Way of explanation about answer is extraordinary. I scored 623. It makes me feel great. Thanks for your great support and co-operation for building my nice career ...
Bansari Patel
NEET 2018 | AIR: 559 | Score: 623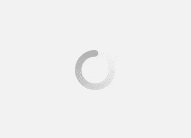 Able to cover all important topics quickly
I scored 616 marks in NEET 2017. I used the CareerOrbits test series and it proved to be extremely helpful in my preparation. It contained all possible questions from chapters which helped me cover the topics without leaving out anything. Also, the mock tests gave me a sense to tackle the real examination with ease, and time myself.
All India Rank 947, NEET-UG 2017.
Vaanya Rai
All India Rank 947, NEET-UG 2017
Medical Entrance 2020 Courses
Medical Entrance 2021 Courses
Complete Course
NEET Online Preparation Course 2021 (All Subjects)
2-Year Complete Course for 11th-going students (Recommended)
Power Packed Interactive Study Notes
Designed for 5X faster preparation & revision
Power-packed - Includes notes from best books
Interactive - Revise & learn any concept on a click
Chapter-wise Practice Question Bank
Covering full syllabus (10,800+ questions)
Learn right steps - Detailed self-explanatory solutions
Brush-up concepts used in the solution on a click
Achieve perfection - 3-step personalised Revision Lists
Bookmark questions for practice just before exam
Online Tests (CBT) - Fully-Solved
266 Online Tests- Computer Based Tests

207 Chapter-wise Tests
34 Minor Tests (Part-Syllabus)
15 Subject-level Mock Tests (Full-Syllabus)
10 Full-length Mock Tests (Major Tests)

Flexible - Take any test any time
Doubt Clearance - Step-by-step solutions
Reverse Learning - Revise concepts in Doubt Clearance
Last-minute revision - Flag questions to be revised
Rs. 22,000
(Including GST)
EMI starts at Rs. 731.
Options
Test Series
NEET Online Test Series 2021 (Ultra Series)
CBT (Online) Test Series + Chapter-wise Question Bank for NEET 2021
Chapter-wise Practice Question Bank
Covering full syllabus (10,800+ questions)
Learn right steps - Detailed self-explanatory solutions
Brush-up concepts used in the solution on a click
Achieve perfection - 3-step personalised Revision Lists
Bookmark questions for practice just before exam
Online Tests (CBT) - Fully-Solved
266 Online Tests- Computer Based Tests

207 Chapter-wise Tests
34 Minor Tests (Part-Syllabus)
15 Subject-level Mock Tests (Full-Syllabus)
10 Full-length Mock Tests (Major Tests)

Flexible - Take any test any time
Doubt Clearance - Step-by-step solutions
Reverse Learning - Revise concepts in Doubt Clearance
Last-minute revision - Flag questions to be revised
Rs. 18,500
(Including GST)
EMI starts at Rs. 614.
Options
Any questions before you sign up?
If you have any question about CareerOrbits or the registration process
just call us +91 8373916651
Awesome NEET-UG Course, Awesome features
The NEET-UG online preparatory course covers entire syllabus in an interesting manner. I could get a thorough understanding of every topic, since the basics and advanced level concepts are covered in detail. The best NEET-UG course for thorough preparation and revision of concepts for cracking NEET-UG with limited efforts! The definitions on mouse-over is really killing and has helped me learn and revise those difficult terms and key formula with so much ease. Never ever came across such a great feature.
Excellent course for NEET-UG//AIIMS-PMT
Excellent course for improving knowledge in Biology, Physics and Chemistry and speed up preparations for NEET-UG/AIPMT and AIIMS-MBBS. I liked the approach and quality of questions and how the question have been framed. It is designed to make the student understand the depth in botany, zoology, Mechanics and Modern Physics. It challenges the students existing knowledge and brings out the weaknesses in their comprehension of the difficult topics. With no support from any faculty or parent, the students is trained to solve tough questions. Awesome self preparation course. It has helped my son a lot, who is preparing for NEET-UG and AIIMS-PMT.
Real Good Questions with Solutions for NEET-UG
Preparing for NEET-UG (AIPMT) and AIIMS has been really gr8 with this course. This NEET-UG course has helped me a lot in my board preparations also. My fundamentals are clear, my test-taking skills are far better than my school mates. I badly needed such a course to help me crack my NEET-UG 2016 and this course has helped me get through in NEET-UG 2016. Thanks a ton!
Confident to crack NEET 2018
I am staying in Mizoram and we don't have any coaching facilities here in North East. I am a doctor posted here in a Govt. Hospital. I was looking for a NEET Online Course for preparing my daughter for NEET 2018 entrance examination. I tried many courses but was not convinced until I landed at CareerOrbits' NEET Online Course page. The methodology and contents are really amazing. I enrolled my daughter for their two year NEET Online Course. I must say, the questions in biology are awesome and concepts are so well explained. Infact, I could refresh many a things myself after decades of having left my studies. My daughter find the questions in chemistry and physics too so interesting. She is enjoying her preparations and has covered more than 60% of her preparations already. I could see her preparations in real-time moving forward. I am pretty confident that she would be able to crack NEET 2018 for sure with a high All-India Rank.
Its awesome!!
Careerorbits' NEET UG preparation course is amazing! The NEET-UG practice questions are of very good quality and for every question I get full doubt clearance wherever I am stuck. The revision list feature makes me achieve perfection. Its very convenient to practice and I'm already ahead of many students in my class. I'm now confident of securing a good rank in NEET-UG.
Dr. Naveen Kumar, Psychologist
The best way to prepare for NEET-UG
By profession i am Psychologist primarily dealing with a children and stress management. My son has just now moved to 11th class. He also wants to become a doctor with a super specialization. My wife had been telling me to send him to a regular coaching institute of repute in Delhi or Kota for medical entrance preparations. I spoke to couple of my friends who had already admitted their children in coaching institutes in Delhi, Chandigarh, Kota. The feedback from my friends was quite disappointing. In most of the cases, the children could not qualify in the Entrance exams despite repeated attempts and having shelled out lakhs and lakhs of rupees year after year. The children also suffered in the board preparations and could not get decent enough marks to get in to even B.Sc. in a reputed university. The children keep trying year after year with almost no success. I was a lot worried. I wanted to do my own research on the internet also. But obviously, if 6 lakhs students are chasing less than 10,000 medical seats, I understand the competition is pretty tough. While surfing on the net i learnt about smart preparations for medical entrance by CareerOrbits. I was curious to know our smart preparation could help my son crack a tough medical entrance exam. I went through their entire website in detail and the video tour and then registered for a free trial. Indeed it was a delightful experience. The methodology that CareerOrbits uses is supporting the child in the learning process and at the same time ensuring that he develops skills of a perfect order in weaker areas.
Best Course ever for NEET-UG success!
NEET-UG Course is the best course by Careerorbits that covers questions from basic to advanced level. It makes me improve on my topics, since the test covers every single topic. Thanks for a valuable material and hi-tech manner of preparing for my NEET-UG entrance test. The question bank is really good and has only those questions which are relevant for my NEET-UG preparation.
Thanks a ton to CareerOrbits for this wonderful Online NEET-UG Test Series....
I live in Greater Noida and I always dreamt of becoming a doctor. My parents were scared to send me to a coaching institute, since locality is not safe. I tried with some online courses with video lectures but I was soon bored with them. My parents spent a lot of money on the video lectures. Finally, my dad came to know about CareerOrbits. I had a free trial and I was simply impressed I thank CareerOrbits for helping me prepare for NEET-UG. After I bought CareerOrbits' NEET-UG Preparation Course a few months back, I realised that my preparations were not upto the mark. But now, I am much more comfortable with every subject and every chapter. My grades in the school have also improved. Finally I can pursue my dream……and become a doctor after qualifying in the NEET-UG.
Best advice from my cousin
Having stayed in New Zealand for more than 8 years, my father decided to settle in New Delhi. I wish to become a doctor. Currently I am studying in one of the best schools in Delhi. The school pressurized me into syncro classes. I took a few classes initially but found it a waste of time. Went to several coaching institutes and took demo classes but somehow I was not convinced by the manner in which they were preparing the students for NEET. Having come from New Zealand where everything is so meticulously done, the haphazard manner in which these coaching institutes were teaching, took me and my dad by surprise. The other day, we went out for a dinner with a relative of ours. We were obviously disturbed and discussed the problem with our relatives. My cousin is currently studying MBBS in AIIMS. She agreed to the futility of the coaching institutes and told us that she had also wasted 2 years and more than two and half lakhs on coaching. She would have flopped had she not come across this NEET online course from CareerOrbits. She was initially disinclined to join the course but her maternal uncle working in a top MNC advised her and she followed her advice. She said, it's because of the Online NEET Course and AIIMS Test Series from CareerOrbits, she could crack both NEET and AIIMS in 2015. I took a free trial of the Online NEET 2018 Course at www.careerorbits.com and was really impressed. I joined this NEET Online Course and am really happy and confident.
Simply Excellent & Best
This NEET-UG course is excellent preparation course not just for NEET-UG but for all pre-medical examinations whether AIIMS-MBBS or CMC-Vellore. I like the questions which are as per NEET-UG latest pattern of examination and more the manner in which the detailed doubt clearance is provided for all the practice questions so that I am able to correct my understanding and logic.
This NEET-UG Course is different!
This NEET-UG preparation course by CareerOrbits has a different method of study and is quite good for self-studies. I must say better than joining any reputed coaching institute for medical entrance. I am in command of my studies and am topper in school tests as well. My friends who are going to the coaching institutes come to me for discussing their questions. I feel proud and confident.
Satisfactory .. away from boring videos
I thought this NEET-UG course would be another so called e-learning course.. with those boring videos and silly simple questions..... But thankfully, I am fully satisfied with this NEET-UG course from CareerOrbits which has practice tests, which are fully solved and the mock test series besides detailed study material, presented in an awesome manner!
Fantastic course for medical entrance
Fantastic source to check your preparation level and to improve your test taking skills. I recommend this NEET-UG Complete Test Series to everyone looking for a product which will help them know where they stand a couple of months before the exam. The NEET-UG test is prepared combining the questions from basic to advanced level.
I am sure to make it to Medical!
From my early childhood I wanted to be Doc. It has been my most passionate dream. I had been scared about Biology. Those difficult terms I always used to get confused. Many a times, my teacher was always confused. I always wished if I could clear NEET-UG without Biology. But you know thats not simply possible!! With just 56% in Biology in my 11th grade, my hopes to become a doc looked shattered. My dad happened to come across careerorbits NEET-UG prep course and he was impressed. I was reluctant to hear him out but when I watched the video and had a free trial, I was half hearted about it. My dad got me this course about six months back. I am definitely better in my internal tests not only in Biology but also in Chemistry and Physics. I can see that not only from my internal assessments but from the envy I can see in my friends' eyes. I simply wonder why could my dad not suggest to me earlier. Now, I am pretty confident I would be able to crack NEET-UG in my first attempt and fulfill my dream.
Superb course for NEET-UG
I suggest this course for NEET-UG pereparations to all my student friends who are looking for a comprehensive solution for their PMT preparation at one place. The learning methodology is quite powerful. It focuses on practice rather than video lectures..This NEET-UG course covers the basics and advanced problems which are necessary for cracking NEET-UG or for that matter even AIIMS-PMT. The Revision Lists is another great feature which helped me to gain perfection in all my weaker areas.
Increases my confidence
Best course ever! The NEET-UG online course allowed me to study as well as helped me in my individual analysis. This NEET_UG online course has helped me improve my problem solving ability, accuracy and increased my confidence level.
Best Course for NEET-UG
Biology for NEET-UG becomes pretty boring and confusing at times. Physics is tough to understand and practice for every NEET-UG aspirant. But, in this NEET Course from CareerOrbits, I found all the excellent level questions with a detailed reasoning which has helped me improve my conceptual understanding of biology and perform far better in Physics. This course is sure to help me score much higher in NEET-UG, may be in top 100.
Such a nice course
I am in 12th now. I took this NEET-UG course in 11th and have been practicing since. This is a great tool to study by yourself and get an edge over others. Remember that only practicing will help you crack NEET-UG. I have covered more than 80% of the practice questions and now I am taking the mock tests, which are really excellent. The best part is that all the practice questions and mock tests are fully solved. I don't need to waste my time in running after my tutors or teachers.
A good addiction!
I simply can't really imagine preparing for my NEET-UG entrance examination in the absence of CareerOrbits NEET-UG Course. After having used it for three months now, I am addicted to it and I am loving it! The study material is as quite helpful and is as per NEET-UG syllabus.
Good
The pattern of the NEET-UG mock test series is almost the same as the paper itself. I liked the questions since they were unique and of the same difficulty level as NEET.
Get it now!
Awesome! AIIMS-MBBS Mock Test Series from CareerOrbits helps in testing and analysis according to AIIMS latest pattern. This package helped me in improving my accuracy, boost my confidence level and problem solving ability and finally crack AIIMS-PMT 2016.
Sure to take me to AIIMS!
Awesome questions and intelligent solutions for all levels!!! Sure to take me to AIIMS
One stop Solution
NEET UG preparation courses from CareerOrbits offer complete Course Material which is actually a one stop solution for students targeting PMT. I found it really helpful since it provides online access to latest pattern best quality practice questions, study material and test series anytime and anywhere. It is a great way to understand difficult concepts.
Cracking NEET-UG
You need to really work hard to crack NEET-UG or AIIMS-MBBS or any other PMT. But working hard is not just enough. Now you can crack the tough medical entrance examination with confidence , right in the first attempt.
NEET-UG Special Question Bank
We present the special question bank having only selected high-quality practice questions. This saves you time . You can keep your focus only on important questions. The questions have detailed logical explanations, building and reinforcing your concepts. You can clear all your doubts with the detailed step-by-step solutions. You can get definitions of difficult concepts and key formulae on a mouse over. It helps you a lot in board exams also.
We capture those questions in which you are weak, in Revision List. Now, you know what to revise. You may also bookmark any question and revise later. Now, you can build your test-taking skills and crack NEET-UG and AIIMS-PMT, right in the first attempt.
NEET-UG Smart Study Notes
Our experts have created smart study notes for you. These smart study notes are precise still comprehensive to cover the knowledge required for cracking NEET-UG medical entrance. You can access these study notes anytime. On top of that you can also get definitions of difficult concepts and key formulae on a mouse over.
Track your NEET-UG preparation in Real-Time
You can monitor you level of preparations in real time. You would know your level of preparations at any time and how much more you need to prepare.
You can take the special NEET-UG mock test series before the real test to boost your confidence. Now you can plan to not just crack NEET-UG or AIIMS-MBBS entrance but achieve a top rank too with our NEET-UG preparation courses.