JEE MAIN PREPARATION COURSE
Now You can also crack JEE Main with a Top Rank in first attempt
Study Material
Detailed Study Notes
Prepared by IITains and experts
Difficult concepts and keywords on mouseover
Learn Faster!
Practice Questions
High-quality Practice Questions
Fully-solved step-by-step solutions
3-step Revision Lists for effective practice
Practice Better!
Mock Tests
As per latest pattern
Full-Syllabus & Subject Mock Tests
Detailed Solutions for doubt clearance
Perform Better!
CHECK HERE HOW WE HELP YOU CRACK JEE MAIN WITH TOP RANK!
Instant Doubt Clearance
Clear your Doubts Instantly Any Time
Students generally need doubt support on 30-40% of the questions while preparing. You need doubt clearance right there and then. Now, no need to struggle with the question or chase your teachers for doubt clearance.
Get self-explanatory detailed step-by-step solutions with logical explanations and accelerate your preparations.
3X Faster Preparations
Practice more questions in the time saved in searching for the doubt clearance.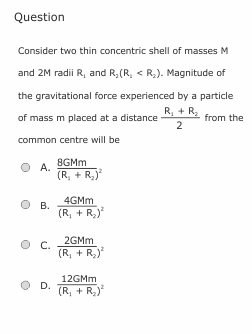 Detailed
Step-by-Step
Doubt Clearance





Practice Till Perfection
Repeatedly practice your wrong questions
When you practice questions and miss the correct answer, you are likely to commit the mistake in the real exam also. One time doubt-clearance does not ensure that you would be able to attempt it correctly in real exam.
Questions that you wrongly attempt are passed through a system of 3-Step Revision Lists.
Achieve Perfection
Attempting a question at least three times correctly ensures perfection.
Instant Glossary Definitions
Definitions of key concepts on a mouse-over
Many times, you may need to learn or refresh the understanding of key concepts. Referring books or Googling consumes your valuable time. It also deviates your mind from preparations.
Get definition for all key concepts on mouse-over while going through the study notes or detailed step-by-step solutions.
Perfect understanding
Referring to the key-concepts conveniently as and when needed leads to better conceptual understanding and retention.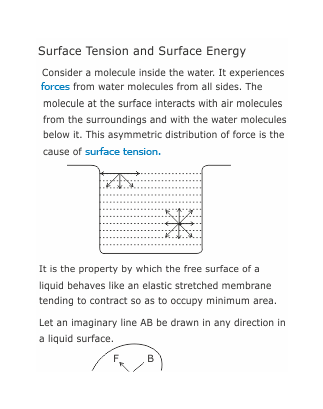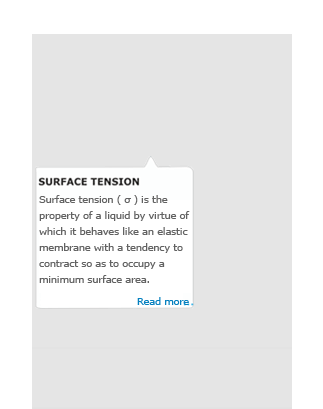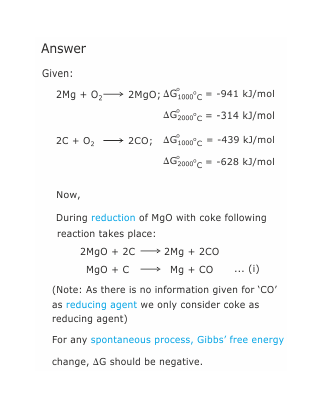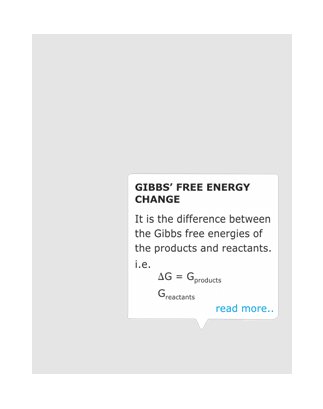 Complete Course
JEE Main Preparation Course 2024 (All Subjects)
Complete course for JEE Main 2024
Power Packed Interactive Study Notes
Designed for 5X faster preparation & revision
Power-packed - Includes notes from best books
Interactive - Revise & learn any concept on a click
Chapter-wise Practice Question Bank
Covering full syllabus (13,200+ questions)
Learn right steps - Detailed self-explanatory solutions
Brush-up concepts used in the solution on a click
Achieve perfection - 3-step personalised Revision Lists
Bookmark questions for practice just before exam
Online Tests (CBT) - Fully-Solved
218 Online Tests- Computer Based Tests

160 Chapter-wise Tests
33 Minor Tests (Part-Syllabus)
15 Subject-level Mock Tests (Full-Syllabus)
10 Full-length Mock Tests (Major Tests)

Flexible - Take any test any time
Doubt Clearance - Step-by-step solutions
Reverse Learning - Revise concepts in Doubt Clearance
Last-minute revision - Flag questions to be revised
Valid till the last exam of JEE Main 2024
Rs. 20,000
(Including GST)
EMI starts at Rs. 664.
Options
Any questions before you sign up?
If you have any question about CareerOrbits or the registration process
just call us +91 8373916651
User Reviews
Never seen anything like this
Never seen anything like this! Simply Amazing!!
Must have for practicing
It makes practicing so easy. I love the glossary on mouseover feature and revision lists are awesome. It tells me where I'm weak and what I should revise.
Awesome....
Careerorbits course for JEE Main is just awesome. I can practice any chapter questions which are being taught to me in the school. It is so easy and fun for me to practice the questions at home without the hassle of going to the coaching institute or running after teachers for doubt clarification. Earlier, I was switched off and scared because 40 to 50% of the questions that I used to practice were wrong and I was on the verge of losing hope. But now this course gives me strength and supports me wherever I am wrong. With repeated practice in the chapters which have been taught in the class, i have been able to correctly attempt 80 to 90% of the questions right. I have yet one more year to go before taking my JEE Main and JEE Advanced examination in 2017. I am pretty confident that I would be able to clear JEE Mains and JEE Advanced in 2017 right in the first attempt.
Good Product
It is my belief that everyone can excel but only by using the correct path. I joined careerorbits jee main and advanced course 2017 and careerorbits has provided me instant doubt clearing at my home. The real-time assessment keeps me constantly motivated. I would like to thank the people who created this.
Wonderful
My son is preparing for iit jee from careerorbits and i'm very happy with his performance. It is a supplement to his coaching classes. Features like glossary, revision lists and bookmark give him an edge over other students. Now I am sure he will get a good rank in jee exams next year.
This JEE Main Course has a unique method of study
The JEE Main Course has a unique method of study and is favourable for self-learning. I study the chapters my teacher teaches in school and then practice related questions here. The answers are explained in a detailed manner and the explanations on mouse-over feature helps me get the explanations right there and I do not need to search for it in the books. The study material and the revision lists are excellent for revision. Another good and unique thing about this JEE Main course is difficulty level settings. This feature is a boon for an aspirant since, a student needs to start with basic questions on the concept and then become an expert in the chapter. This JEE Main course is All in One.
Good collection of questions
This JEE Main course has more than 10,000 physics questions for Physics, Chemistry and Maths, which gives ample practice with complete knowledge. The mock tests are the real test of knowledge, which one must do at the end only. It has helped me tremendously in clearing my JEE Main 2015. I would recommend it to every student preparing for JEE Main.
Good Program for JEE Main preparation
Features are very advanced and user friendly as compare to others, it makes easier to guide every student in each and every step .. I think it is the best solution point for students who are preparing for JEE Main and JEE Advanced.
Price Is Very Affordable
Huge number of questions are provided to practice which is value for the money for the JEE Main Preparatory Course
Superb course for JEE
Truth be told, at first i was ignorant towards IIT entrance. I thought it was very laborious and difficult but at the same time wanted to be an iitian. While searching for courses, i came across Careerorbits JEE Main preparatory course and just bought it. Since then, my experience with has been great and i have even bought the JEE Advanced preparation course. I will advice all my friends to go for it but I do not wish to loose my edge over them. Thanks for the detailed solutions, study material and a host of other features that helped me in many ways, unimaginable.
Only course that stood out
JEE main crash course is the only course which i found better than any Delhi institute or best of Kota institutes. It simply stood out. And preparing for JEE with it helped my son save time and efforts. Extremely beneficial for my Son
Increased my Confidence
Best course for JEE Main preparations. It allowed me to study as well as helped in individual analysis. This course has helped me in improving my problem solving ability, accuracy and has increased my confidence level too.
The best Course for JEE Main
This is the best course for JEE Main preparations. The study notes are quite easy to understand and are elaborately provided. The practice questions are really good and cover the kind of questions that generally appear in JEE Main these days.
Practice, Practice and Practice!!!
I had bought CareerOrbits Online Course for JEE Main and Advanced. I am so happy and I am thanking you for helping me in cracking IIT JEE 2013 Exam. Regular practice and tests helped me identify my mistakes and weaknesses and also helped me build confidence for the final exam.
Bookmarking Questions-Coolest thing
I think the coolest thing about CareerOrbits JEE Main course is the bookmarking lists! I can bookmark any important question for revising later even if I had it attempted correctly. Of course, the wrong questions are added to my Revision Lists. I am in complete command of my preparations.
Syllabus of JEE Main extensively covered
I feel this is the best course to prepare for JEE Main examination from with interactive practice tests, study material and online mock test series, all at an affordable price. The study notes and the practice tests are the special features of this JEE Main course, which has helped me clear my understanding of all the topics, specially in physics.
Very fortunate to have taken this course and I hope you too will be!
The question bank in this JEE Main course is carefully prepared and I have always liked the style of the solutions. The questions are of excellent quality! I am very fortunate to have taken this course and I hope you too will...
Mock Test Series for Success!
The NEET-UG Mock test Series and AIIMS-MBBS mock test series have helped me indeed to qualify with top 100 rank in AIIMS medical entrance test. It helped me to build my test taking skills that are required to crack this kind of tough examination. I would recommend that if you are serious about clearing AIIMS or NEET entrance, you should not miss on this test series.
A Great Course for JEE Main preparations
This course elaborately covers all kind of questions - easy, medium and hard for all subjects, i.e. Physics, Chemistry and Maths. The best part is its ability to do the handholding and guide me throughout for any question or concept. It intelligently captures all my weaker areas and I keep revising the questions in the revision lists, prepared for me and trust me, it has helped me suddenly jump up in my classroom from 6-7th position to the No. 1 Position as well. Now, my classmates come to me with their problems and I feel proud in solving their doubts. I simply love this course.
It is a bargain at this price
Excellent product for JEE entrance preparations and it is a bargain at this price...
Best for self-preparations
Mast style hai yaar! Best for self-preparations!! I am using CareerOrbits' JEE Main Course for last more than a year. The quality of questions in practice and the style of doubt clearance is awesome!
CRACKING JEE Main
Cracking JEE Main is not that tough. It simply needs the right preparation strategy. Our JEE Main preparation courses help you qualify for JEE Main and to gain admissions to NITs, IIITs and other national and state level engineering institutes. Our courses for JEE Main entrance help you in Board level examinations also.
JEE Main Practice Question Bank
We bring for your benefit a comprehensive question bank for practice. The practice question bank is arranged chapter-wise so that you can flow with your studies in the school. These questions significantly help you gain perfection in conceptual clarity and application skills. As such, your performance in the boards shall also improve a lot. To help you stay focused and clarify doubts on any question, we have provided detailed solution in self-explanatory manner. Every question that you attempt wrongly, we add to your revision lists so that revision is easier. Important questions you can bookmark and re-attempt later. All this helps you build your test-taking skills, leading to ultimate success.
JEE Main Practice Question Bank
The smart study notes prepared by our experts help you revise easily. You can refer to these study notes whenever you wish to know more about a concept or topic. These smart study notes are neither like bulk text books nor like the sketchy study material supplied by most of the coaching institutes.
Track your JEE Main preparation in Real-Time
To beat the competition, you need to monitor your own preparations. Our courses help you keep a track of your preparations on a real-time basis with our strong analytics.
The mock tests developed by our experts help you assess your level of preparations before the real test to boost your confidence.
In fact, our objective is to make our dear students qualify for JEE Main or get them admitted to the NITs, IIITs and other national and state level institutions with a top rank.