Can you afford to miss our NEET Repeater Dropper Course?
Know how it helps you crack Medical NEET-UG for sure this year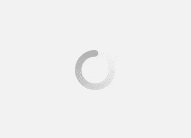 No more hunting for right questions
Stop wasting your time & energy on scanning so many books & question banks for right questions.
You get the finest question bank, 100% suitable for NEET-UG preparation at just one place.
Be at ease!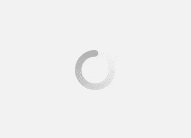 No more queuing up for doubt clearance
Firstly you are shy of asking so many doubts and then have to stand in the queue.
Now, get all your doubts cleared on a click any time of the day.
Be knowledgeable!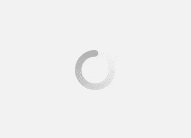 Don't practice aimlessly just any question
You can't practice Lakhs of questions across Physics, Chemistry and Biology even in 5 years.
Get select 10,900+ questions which are more than sufficient to crack NEET-UG or AIIMS-PMT or JIPMER.
Save time!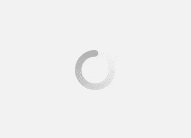 Don't let your confidence shake
Uncertainty in our minds melts away our confidence and our ability to learn and perform.
Watch your knowledge Index growing in every chapter and ride the waves of confidence. Success is yours.
Aim at Zero Knowledge Gap and enjoy success!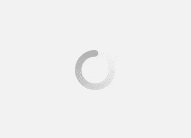 Stop banging your head
No need to pull out so many books or google for definition of key terms or difficult concepts.
Get all definitions and related study notes just when and where you need it.
Accelerate your learning! Time is short.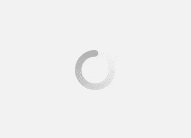 Practice for Success
Practice is a must for success BUT what matters more is how smartly you practice.
Focus on what you are not good at, make revision lists and repeatedly practice those revision lists.
Act smart! Achieve perfection!
Want to Join our Medical NEET Repeater-Dropper Course 2020?
NEET Repeater-Dropper Course 2020 (All Subjects)
Recommended for 12th pass Droppers and Repeaters
Course Type:
Study Notes, Practice Question bank & Tests Series
Course Contents:
Interactive power-packed Study Notes
Practice Question Bank – Fully solved
207 Chapter Tests – Fully Solved
34 Minor Tests – Fully Solved
25 Mock Tests – Fully Solved
Prepared by:
AIIMS Qualified Doctors, IITians
Features:
Revision Lists, Bookmark List, Flagging, Glossary Support
Evaluation:
Instant on submission
Get Your TOP RANK Now!
Rs. 21,000
(Including GST)
EMI starts at Rs. 698.
Options
Covering full syllabus (10,900+ questions)
Learn right steps - Detailed self-explanatory solutions
Brush-up concepts used in the solution on a click
Achieve perfection - 3-step personalised Revision Lists
Bookmark questions for practicing just before exam
Designed for 5X faster preparation and revision
Power-packed - Includes notes from best books
Interactive - Revise and learn any concept on a click
266 Online Tests

207 Chapter-wise Tests
34 Minor Tests (Part-Syllabus)
15 Subject-level Mock Tests (Full-Syllabus)
10 Full-length Mock Tests (Major Tests)

Flexible - Take test any time
Doubt Clearance - Step-by-Step solutions
Reverse Learning - Revise concepts in Doubt Clearance
Last Minute Revision - Flag questions to be Revised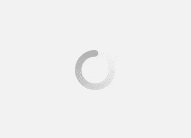 Very helpful for students preparing for NEET and AIIMS
It's a very helpful program for students choosing medical as their career. It would help the students prepare from their homes specially girls. It would help real talent to flow into the medical career.
Dr. Usha Raina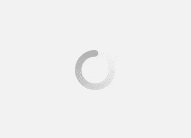 Excellent Supplementary Material for an Extra Edge
CareerOrbits is an excellent supplementary study material for those who are trying to get a step ahead in cracking NEET UG. Its concise notes and handy solutions for questions make it easier to learn, revise and perform.
Jaee Naik
All India Rank 259, NEET UG 2017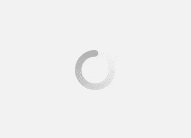 Best Material and all NEET oriented questions
I joined the Careerorbits course. It helped me a lot by giving me a great number of neet oriented questions and best revision strategy. The doubt clearance was truly great. Careerorbits took away the burden of collecting the best NEET material because the material provided by CareerOrbits was more than enough for neet preparation
Prem Ranjan
NEET 2019 - 637 marks (OBC)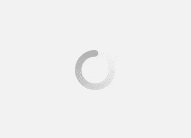 Way of explanation about answer is extraordinary!
CareerOrbits is an excellent online coaching facility for preparation of NEET exam . The quality of questions, software speed and teaching is excellent. CareerOrbits is 24 hrs. Knowledge ATM. Way of explanation about answer is extraordinary. I scored 623. It makes me feel great. Thanks for your great support and co-operation for building my nice career ...
Bansari Patel
NEET 2018 | AIR: 559 | Score: 623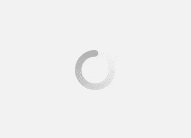 Able to cover all important topics quickly
I scored 616 marks in NEET 2017. I used the CareerOrbits test series and it proved to be extremely helpful in my preparation. It contained all possible questions from chapters which helped me cover the topics without leaving out anything. Also, the mock tests gave me a sense to tackle the real examination with ease, and time myself.
All India Rank 947, NEET-UG 2017.
Vaanya Rai
All India Rank 947, NEET-UG 2017
Scored 603 as a Repeater!
The NEET Repeater Course from Career Orbits is a life saver! I am a repeater. In first attempt I had taken coaching and could hardly score qualifying marks. With this repeater course, in my second attempt at NEET exams, I could score 603/720. Many thanks to Career Orbits for this NEET repeaters and droppers course.
Varun Khandpal, Chandigarh
Strongly helped me!
I am a 2015 batch dropper. Due to Board's pressure and waste of time in coaching, I could not prepare for the NEET exam well. Then I came across the NEET repeater course for droppers from CareerOrbits and it was very helpful. My weakest subject was physics but with CareerOrbits NEET droppers course. Now physics is my strongest subject.
Dr. V. K. Subramanian, Chennai
Got into top medical college!
My son had appeared for the NEET exams but could not qualify to get into any government medical college. He was really disheartened but wanted to try again. A friend of him suggested to study from this NEET Repeater Course. My son practiced each and every question and this time he got into one of the top medical colleges.
DON'T BELIEVE US?
Experience it live yourself!
Check out what you missed so far!
WHAT? QUESTIONS ARE TOUGH?
Found the Questions really tough?
Yes, you are right. The questions are really tough. Because you are competing with the cream from all over India.
Don't worry! With our detailed step-by-step solutions and repeated practice through revision lists and bookmark list, these tough questions would become easy for you.
Remember – Practice makes a man perfect
Why a specially designed NEET Repeaters Course for you?
If you are a NEET repeater, quite likely that you have already spent an year or two on NEET coaching. You must be out of school and don't have to spend time to prepare for school boards. As such, you have full time to devote to your NEET preparations. You have different requirements compared to the regular 11th and 12th school going students.
As a NEET repeater, your stakes are greater and the zeal to succeed is greater than in your previous NEET attempts. Simply, you can't afford to take another chance. Most of you must be at a loss to understand what has gone wrong with your NEET preparations during previous attempt(s). You studied well and you knew well almost everything that was in the NEET syllabus.
At the same time, many of you attended the NEET coaching classes and paid several lakhs for the coaching classes also. The teachers in the coaching classes always made you feel that you are going to crack your NEET. You listened to the lectures carefully and revised everything at home well. Even made your notes as well. Then what went wrong that you could not qualify in the NEET. Your rank turned out to be too low to be able to get into any government or private college.
Actually, you lacked practice the right way.
What you would have done is picked up some question banks and tried answering the questions and matched your answer with the answer keys given at the end. Is that right? That's how 99% of the students prepare and mostly all of them fail.
Many a times, you are left wondering, you applied the right formula or applied the concept correctly but still the answer key gives a different answer. You sought doubt clearance from your teacher or coaching institute but never practiced again later. Your teacher would not have time to answer every doubt that you may have. So, you skip asking many a doubts also.
Unless, you practice that question at least 2-3 times correctly after having taken the doubt clearance, you can't claim to have achieved perfection.
Even the quality of questions in the question bank needs to be looked into. Those thick question banks throwing several thousands of questions in each topic and chapter consume and waste your time. Most of these question banks would have low quality or board level questions. You need only NEET or AIIMS level questions.
Our NEET Repeater Course gives you all questions which are of NEET and AIIMS level. No sub-standard questions. You get instant doubt clearance for all questions by way of step-by-step solutions. Whichever questions you practice wrongly are added to your revision list. Any important question that you wish to revise before the examination, you may add to bookmark list.
Because you have plenty of time and no other commitments, we have included more than 10,900+ questions for practice ion NEET Repeaters Course, which are included in a 2 year course so that you just don't crack NEET but achieve a Top rank too.
Start Today. Better late than never!