JEE ADVANCED PREPARATION COURSE
Crack IIT JEE Advanced with a Top Rank in first attempt
Study Material
Detailed Study Notes
Prepared by IITains and experts
Difficult concepts and keywords on mouseover
Learn Faster!
Practice Questions
High-quality Practice Questions
Fully-solved step-by-step solutions
3-step Revision Lists for effective practice
Practice Better!
Mock Tests
As per latest pattern
Full-Syllabus & Subject Mock Tests
Detailed Solutions for doubt clearance
Perform Better!
CHECK HERE HOW WE HELP YOU CRACK JEE ADVANCED WITH TOP RANK!
Instant Doubt Clearance
Clear your Doubts Instantly Any Time
Students generally need doubt support on 30-40% of the questions while preparing. You need doubt clearance right there and then. Now, no need to struggle with the question or chase your teachers for doubt clearance.
Get self-explanatory detailed step-by-step solutions with logical explanations and accelerate your preparations.
3X Faster Preparations
Practice more questions in the time saved in searching for the doubt clearance.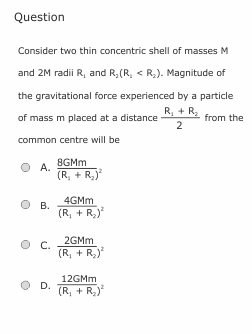 Detailed
Step-by-Step
Doubt Clearance





Practice Till Perfection
Repeatedly practice your wrong questions
When you practice questions and miss the correct answer, you are likely to commit the mistake in the real exam also. One time doubt-clearance does not ensure that you would be able to attempt it correctly in real exam.
Questions that you wrongly attempt are passed through a system of 3-Step Revision Lists.
Achieve Perfection
Attempting a question at least three times correctly ensures perfection.
Instant Glossary Definitions
Definitions of key concepts on a mouse-over
Many times, you may need to learn or refresh the understanding of key concepts. Referring books or Googling consumes your valuable time. It also deviates your mind from preparations.
Get definition for all key concepts on mouse-over while going through the study notes or detailed step-by-step solutions.
Perfect understanding
Referring to the key-concepts conveniently as and when needed leads to better conceptual understanding and retention.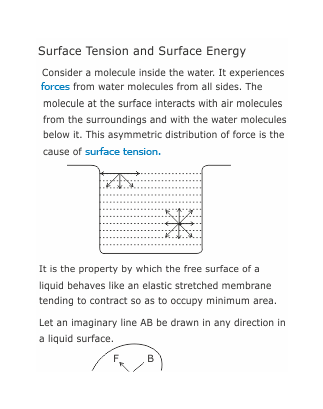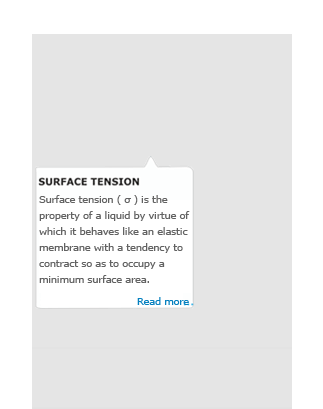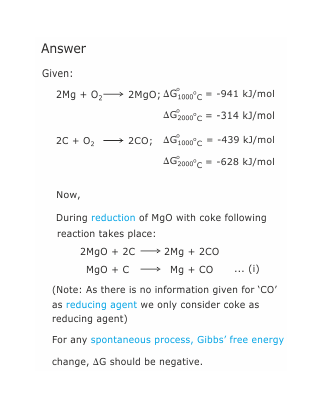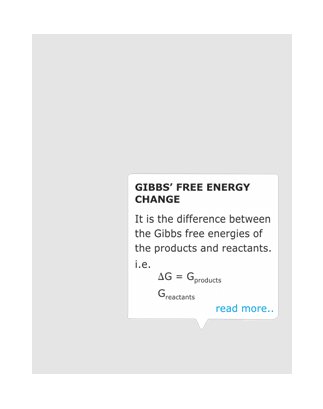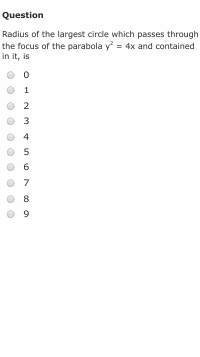 Numerical Value TypeQuestion Type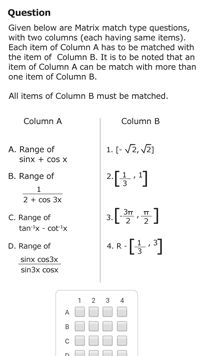 Match ListQuestion Type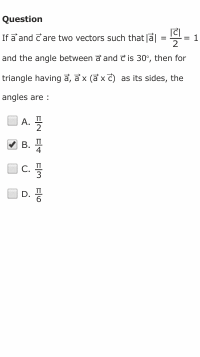 Multiple CorrectQuestion Type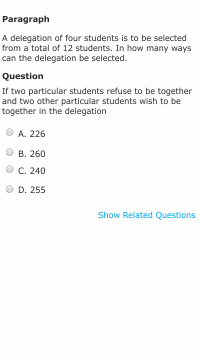 ComprehensiveQuestion Type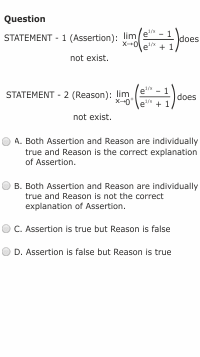 Assertion ReasoningQuestion Type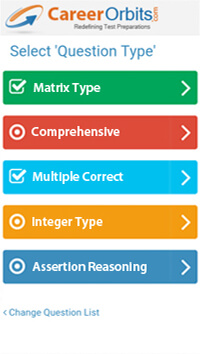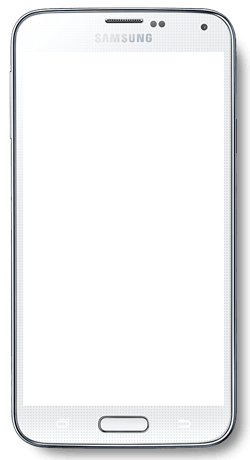 All Types of Questions
All type of MCQs as per latest pattern
You need to practice the questions as per the pattern of questions asked in the real test. Practicing with only Single Correct Multiple Correct Questions (MCQs) does not get you success in JEE Advanced.
Get Multiple Correct, Integer Type, Matrix Type, Assertion Reasoning and Paragraph Type MCQs for complete practice.
Perfect Orientation
Practicing with the right type of questions from the beginning sets the tone for your success and defines your Rank.
JEE Advanced 2023 Courses
JEE Advanced 2022 Courses
Any questions before you sign up?
If you have any question about CareerOrbits or the registration process
just call us +91 8373916651
User Reviews
Marvellous
I am really happy to subscribe to the IIT JEE Advanced Preparation Course. This is helping me to prepare for my boards as well for JEE Mains & JEE Advanced. The study material is extremely good and in my opinion, sufficiently covers almost every good book in the market place. I am sure that if I cover the study material from this course, I don't need to refer any other book or notes. The questions are in sync with the latest pattern and the IIT JEE standard. The gr8 thing which I really liked is the step-by-step solutions with diagrams for every question. Now, I don't need any doubt clearance from my teachers. Thanks CareerOrbits!
Helpful study materials
It is an awesome program as a whole.. Study notes,Questions, Solutions and revision lists - all are in a single window and just a mouse click away.
Best study material for jee aspirant.
Study material and the smooth user-interface developed by the expert of career Orbits is really appreciable. Systematic approach of knowledge gathering is must for the highly competitive exam like IIT-jee competition, where merely hard work does not make big difference. This study package serves that basic needs of the students. Prabhakar Jha Assistant Prof. Department of Physics Raffles university, Neemrana ( Rajasthan)
Awesome
Awesome questions and intelligent solutions for all difficulty levels in this JEE Advanced preparation course!!!
Very Good JEE Advanced Preparatory Course
My JEE Advanced syllabus is complete thanks to this JEE Advanced Preparatory Course from CareerOrbits and the mock tests available with the course. This is one of those few things that made my preparations easy.
User friendly
Hi CareerOrbits! I just bought JEE Advanced preparation course and am doing hands on practice with it. I really enjoy using it's easy user interface. It's so easy to navigate. Almost no learning curve. Glossary on mouse-over is like the quickest way to learn while studying the solutions or a topic. It is so unlike the glossary lists on other e-learning websites which I have used before. The easiest way to gain knowledge as well as refresh my existing knowledge.
A very good course
I've always been looking for a course where I could get a good understanding of every topic and with this JEE Advanced preparation course, I think my search is complete. I've completed every topic and now I'm practising the mock tests which are at par with the JEE examination.
Comprehensive Syllabus Coverage
Mathematics was one of the subjects I've always been afraid of , and now I can solve Calculus and Algebra questions in a jiffy. The complete IIT JEE Advance preparation Online course is comprehensive as well as the questions explained very eloquently. Great study material, and I have recommended it to my friends as well. The price is totally worth the contents and experience.
Innovative n Unique
JEE Advanced preparation course is one of its kind with its superb collection of questions in every mock test. The questions cover the entire syllabus and it has very good questions. Smart Analytics, comprehensive syllabus coverage and detailed step-by-step solutions have been the biggest plus points for me. With every mock test, I feel that I'm improving and hopefully I will be able to make it through in the JEE Advanced Exam this year. A heartfelt thanks to CareerOrbits.
Amazing course for IIT JEE
This is an amazing online program, with complete syllabus explained in a very simple way and the questions are also quite good for the JEE aspirants. The mock test pattern is almost similar and the answers are self-explanatory for doubt clearance.
Excellent Questions
I subscribed to the IIT JEE Advanced 2017 course from CareerOrbits on the advice of my cousin who is studying in IIT-Delhi final year. The course is simply wonderful. It does not waste my time by repeatedly solving similar questions but gives me different questions to solve and practice. The difficulty level and complexity in each question is different. The step-by -step detailed solution given by way of fully solved answers are simply great. By just glancing at the steps, I can make out my mistakes. It has helped me to move to number 1 position in the class room as wee as my coaching classes. My performance in weekly tests has greatly improved. Thanks Careerorbits!
Wonderful Study Material for JEE Advanced
I am really happy to subscribe to the IIT JEE Advanced 2017 Preparation Course. This is helping me to prepare for my boards as well for JEE Mains & Advanced. The study material is extremely good and sufficiently covers almost every good book in the market place. If one covers the study material from this course, there's no need to refer to multiple books and notes. The questions in the Chemistry, Physics and Mathematics are in sync with the latest pattern and are of IIT JEE standard. The gr8 thing which I really liked is the step-by-step solutions with diagrams for every question. Now, I don't need any doubt clearance from my teachers. Thanks CareerOrbits!
Strengthened my Quick Problem Solving Skills!
I wanted to get into IIT but I did not know how to prepare for IIT JEE. My uncle who is in Delhi suggested me this IIT JEE Advanced Preparation Course from CareerOrbits. On his advice, I had bought CareerOrbits Online Preparation Course for JEE Advanced. I am so happy and I am thanking you for helping me in cracking IIT JEE Exam in 2016. Regular practice with the online practice tests and JEE Advanced test series helped me identify my mistakes and weaknesses and also helped me build confidence for the final exam. All the important topics in JEE Advanced had plenty of questions of high quality. All the questions had a detailed solution which saved me lot of time and hassle in clearing my doubts. Repeated practice of the questions strengthened my quick problem solving skills too.
It is like a real guide in many ways
Hi, myself Jess from Jaipur. I always hesitated asking questions in the classroom, in front of my friends. I even hesitated clearing my doubts after the class. CareerOrbits IIT JEE Advanced Course came to rescue me from my miseries. It is an intelligent software that behaves like a real guide in many ways. One such thing being when it makes me understand a problem step-by-step, following logical steps in each problem. And the way I can choose difficulty levels, and improve my performance levels from one level to another and .. to the top! I am indebted to the people at CareerOrbits who have understood a student's needs so closely and put all the understanding in the course that's excellent in every way!
Exactly what I wanted!
This IIT JEE Advanced preparatory course is exactly what I wanted to read. Physics, Chemistry or Mathematics - every topic and every chapter is quite easy to learn and the practice questions are ample with instant support at hand. Thanks to CareerOrbits, I am sure to make it to the IIT's this year.
Thankful to my IIT Alumnus brothers for getting me CareerOrbits IIT JEE Advanced Course
Being at an IIT is not just my dream. It is my only option in life. With two of my elder brothers already IIT passouts and working with the most desired IT firms in the world, I cannot settle for anything less than IITs. Both of them have been really helpful to me. My eldest brother purchased for me CareerOrbits' IIT JEE Advanced preparation course when he came to India two months back. And they told me to spend more time on it than my coaching institute. I am sure after so many years of experience, they know what they are talking about. I am happier because now I am ahead of everyone else in the class.
Excellent methodology for IIT JEE preparations with or without coaching
I joined coaching for IIT JEE last year a renowned institute in Kolkata. We had the best faculty in our center. The initial going was good. But the problems surfaced later. I used to have approx 50-60 doubts on questions almost every day. The faculty did not show much interest in solving my doubts. They would tell me to come some other day or some other time. I had doubts piling up. That's the time, when I shared my concerns with my cousin who is studying in IIT, Delhi. He suggested me that I should take the CareerOrbits' JEE Advanced preparation course. I registered for a free trial and found that it is indeed amazing. It has a huge question bank of practice questions. The questions are comparatively better than the ones I had been preparing earlier. All the questions are fully solved with the kind of explanations that I can get my doubts cleared instantly. Now, I don't need to run after the faculty in coaching institute. And to share the truth, my performance has remarkably improved.
If you are preparing for JEE Advanced, you can't afford to miss this JEE Advanced Course!
If you are preparing for JEE Advanced, you must take this IIT JEE Advanced Preparation Course. This is my second attempt at JEE Advanced. I had joined one of the best IIT JEE coaching institutes in Kota but wasted my one year. I wished to prepare myself for JEE without coaching. Many of my friends who could not qualify have chosen to prepare with CareerOrbits' IIT JEE Advanced Course. I took a free trial and wondered how simple it was to prepare even such difficult chapters. I am very happy and I know what my mistakes are and I repeatedly practice those questions through a wonderful revision list and bookmark list system. Me and my friends are far more confident and we know where we stand.
Nice Program
Very good program never seen like this...
Superb course
This IIT JEE Advanced courses is a superb course with good quality questions and the best part is all questions are fully solved with step-wise solutions. I don't need to waste my time in searching for the steps or logical errors.
Not to be missed for last minute preparation!
I have bought this crash course for JEE Advanced. I have undergone coaching for last 2 years from the topmost institute. But I was not happy with my preparations. A friend of mine told me about CareerOrbits. I had a free trial and realised that I was far behind. I immediately bought this crash course. This has helped me a lot with bringing my preparations to a higher level. The questions are of real good quality and I don't have to run here and there for doubt clearance. I am indeed thankful to CareerOrbits.
Awesome Content and Pedagogy
I had been waiting for the release of JEE Advanced Preparation Course 2022 by CareerOrbits for my son for last 2 months. It's simply awesome. I am myself an IITian and a senior bureaucrat. I looked at the free trial and I was for it. My son is a bright student. I didn't want him to waste his time in coaching. I am happy that finally the JEE Advanced preparation course is launched. I have bought it and am amazed at the manner in which the doubt clearance for every questions is provided. I wish I had such a platform for preparing for my IIT JEE during my time.
Marvellous course
Your team has done a marvellous job of putting together such a wonderful course. I managed to score 90%ile in jee main and advanced mock in my coaching centre. I was among the 3 in that batch to even crack 70% in the mock. Now, after taking your JEE Advanced course, i am on a whole other level. The doubt clearance you have put up on your portal were really helpful and have played a very important role in my doing well. Thank You buddy. pls. add other courses too
Its Gr8
Money is utilized fully.
Good to Try Best to Buy
Its a good program to own for the preparation of JEE Advanced, specially if you are aiming to get a top rank! Not to be missed!
A birthday gift... a spl gift
Wow! I just got my Ranker+ JEE (Adv.) 2014 :) As as a birthday gift. So thoughtful of my brother to buy it for me, (although he used my dad's debit card for this. Thank you CareerOrbits, and a much bigger thanks to my brother for such a thoughtful gift :)
Best Course for JEE Advanced!
Being a father I wasn't willing to send my daughter to coaching classes and it is not even safe after it's dark. While searching for other alternatives I came across CareerOrbits IIT JEE Advanced Course. I was impressed by the features and registered for a free trial. My daughter was even more impressed when she practiced the questions. The quality of the questions is very good, infact, better than many coaching institutes. It is the best tool for self -study and self assessment. She has become more confident now. She doesn't have to waste time commuting to the coaching center. With the detailed solutions and study notes her doubts are cleared right away. Now I am sure she will be able to crack IIT JEE Advanced.
CRACKING IIT JEE Advanced
JEE Advanced (IIT-JEE) is considered to be the toughest examination all over the world. However, you do not need to worry because if have the ability to apply the concepts in different situations, you would be able to crack IIT JEE easily. Wasting time on revising the chapters and repeated lectures do not equip you with the right skills.
IIT JEE Advanced Practice Question Bank
Our team of IITians and experts has brought together practice questions which comprehensively cover the complex situations as per the JEE Advanced latest pattern. These questions should be more than sufficient for you to crack your JEE Advanced examination and score a top rank in JEE Advanced. Repeated practice of these questions brings perfection in your JEE Advanced preparations. But, you have limited time. So, we prepare revision lists for you so that you are able to focus on the weaker areas. Bookmark list helps you revise your favorite questions. This helps you to improve your conceptual understanding and test taking skills. To save on your precious time, you get not just smart hints but also detailed step-by step solution for ultimate doubt clearance.
IIT JEE Advanced Smart Study Notes
To avoid referring several books and notes, we have brought the smart study notes for you. These are not lengthy text-books nor just sketchy notes. We have pooled knowledge from al the sources and presented the gist by way of smart study notes for your benefit. You can refer these study notes any time.
Track your JEE Advanced preparation in Real-Time
You get real-time status of your preparation too by way of smart analytics which you can yourself monitor and accordingly pace up your preparations. Before the real examination, you would like to assess your level of preparations by way of mock tests. We bring you the best of the mock tests to help you assess effectively.
In fact, we aim at comprehensive preparation of our dear students who are aiming at a top rank in JEE Advanced, right in the first attempt.