NEET Mock Tests – New pattern Online Mock Tests for NEET 2022
Learn how the NEET Mock Tests by CareerOrbits are different. The Online NEET 2022 Mock Test Series is based on the new pattern. These mock tests for NEET 2022 are NCERT based and are fully solved. These NEET mock test papers can be taken anytime at your own convenience.

10 Fully Solved Mock Tests
All the NEET Mock Tests come with 100% doubt clearance. Step-by-Step doubt clearance on every question.

New Pattern Tests
The Mock Tests are as per the new NEET 2022 exam pattern with two sections for each subject & internal choices.

NCERT based Mock Tests
All the tests in the NEET mock tests are based on NCERT and are designed based on the difficulty pattern of last two years.

Last Minute Revision
Revise a concept at the last minute with glossary on mouseover in solutions to all questions in the Mock Tests.

Builds Test-taking skills
Over 2,000 unique questions in 10 Full-Syllabus Mock Tests (incl. Physics, Chemistry, Zoology & Botany).

Instant Evaluation & AIR
Get results for all the Mock Tests instantly with just a click & All India Rank (AIR).
Join our Online Mock Tests for NEET 2022!
NEET Mock Test Series 2022 - Fully Solved
Online Mock Tests - Practice Test Papers for NEET 2022
| | |
| --- | --- |
| Course Type: | All India Mock Test Series (AITS) |
| Course Contents: | 10 Full Syllabus Mock Tests – Fully Solved |
| Prepared by: | AIIMS Qualified Doctors, IITians |
| Features: | Detailed Solutions, Glossary Support, Flagging |
| Evaluation: | Instant on submission |
| Validity: | Valid till NEET 2022 Exam date |
Get Your TOP RANK Now!
Rs. 2,500
(Including GST)
OUR ACHIEVERS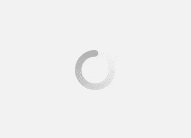 Prem Ranjan
NEET 2019 | 637 Marks (OBC)
Topiwala National Medical College (TNMC), Mumbai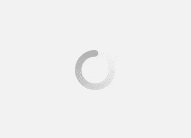 Anurag Kumar
AIPMT 2014 | AIR 35 [AIIMS 2014 | AIR 52]
AIIMS, Delhi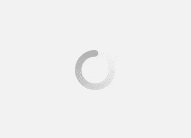 Aditi Gupta
NEET 2017 | AIIMS 2017
AIIMS, Bhopal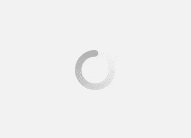 Neha Pal
NEET 2017
Lady Hardinge Medical College, New Delhi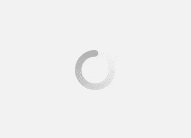 Vaanya Rai
NEET 2017 | AIR: 947 | 616 Marks
VMMC Sagdarjung Hospital, New Delhi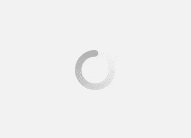 Urveesh Sharma
NEET 2018 | 605 Marks [AIIMS 2018 | AIR:254]
Maulana Azad Medical College, New Delhi
Download our app on Google Play
User Reviews
Better than the rest!
NEET Mock Tests, I have found far better than all the rest. The best part is not just the quality of questions is extremely good, all the questions are fully solved, I have been able to know my mistakes and learn to solve the given question in these mock test papers. With mock tests from other institutes, I was struggling to find the right steps to solve the problem, and I did not know where to go for doubt clearance. Definitely, the CareerOrbits' Mock Test papers are better than the rest.
Helped me sail through!
I could not prepare well for NEET 2020 exam as I had no formal coaching. Had no time to practice much. In the last couple of days, I took up these NEET Online Tests from CareerOrbits. My average score in these NEET mock tests was just 50-65% and I felt quite low. But the detailed solutions in these NEET mock question papers helped me a lot and especially, revising concepts with glossary support made me sail through and crack NEET with cool 534. Thanks to CareerOrbits.
Got seat with these Mock Tests!
Coming from J&K has its own set of problems. I bumped into CareerOrbits NEET Major Test Papers. I thought of trying my hands at it, thinking it to be like any other Online Mock Test. My performance in these mock test papers was average. But, I repeatedly went through the solutions. I practiced these questions as if the same questions would appear in the actual NEET UG Examination. Though the questions were not exactly the same, I was able to score 487 and get admission to MBBS.
STILL NOT CONVINCED?
Don't believe us, experience it live yourself!
Take a Free Trial, you are just a click away!
FAQs on New Pattern NEET Mock Tests
| | |
| --- | --- |
| 1. | How do CareerOrbits' Mock Tests help me improve my test-taking skills in actual NEET exam? |
| | |
| --- | --- |
| 2. | When to take these NEET 2022 Mock Tests? |
| | |
| --- | --- |
| 3. | How to take these NEET mock test papers? |
| | |
| --- | --- |
| 4. | What if my internet connection breaks while taking any mock test? |
| | |
| --- | --- |
| 5. | How to Get Doubt Clearance on these Tests? |
| | |
| --- | --- |
| 6. | How can I revise concepts with these NEET UG mock question papers? |