Best NEET Mock Tests – Fully Solved
Here's how our Online Mock Test Series for NEET 2021 is different.

Fully Solved Mock Tests
All Tests come with 100% doubt clearance. Step-by-Step doubt clearance on every question.

Latest Pattern
All the Test Papers are as per the latest NEET exam pattern.

Take a Mock Test anytime
You can take any of the Tests anytime as per your convenience. There's no fixed time schedule.

Last Minute Revision
Revise a concept at the last minute with glossary on mouseover in solutions to allquestions in the Tests.

Builds Test-taking skills
Over 1,800 unique questions in 10 Full-Syllabus NEET Mock Tests (incl. Physics, Chemistry & Biology).

Instant Evaluation
Get results for all the Tests instantly with just a click.
Want to Join our Online Mock Tests for 2021?
NEET Mock Test Series 2021 - Fully Solved
Online Tests - NEET Sample Papers for NEET 2021
| | |
| --- | --- |
| Course Type: | Online Practice Tests |
| Course Contents: | 10 Full Syllabus Mock Tests – Fully Solved |
| Prepared by: | AIIMS Qualified Doctors, IITians |
| Features: | Detailed Solutions, Glossary Support, Flagging |
| Evaluation: | Instant on submission |
| Validity: | Valid till NEET 2021 Exam date |
Get Your TOP RANK Now!
Rs. 2,500
(Including GST)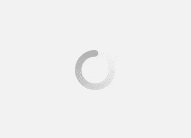 Prem Ranjan
NEET 2019 | 637 Marks (OBC)
Topiwala National Medical College (TNMC), Mumbai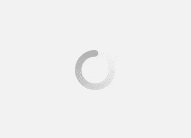 Anurag Kumar
AIPMT 2014 | AIR 35 [AIIMS 2014 | AIR 52]
AIIMS, Delhi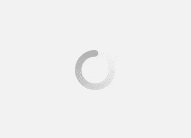 Aditi Gupta
NEET 2017 | AIIMS 2017
AIIMS, Bhopal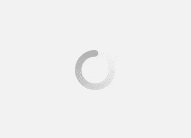 Neha Pal
NEET 2017
Lady Hardinge Medical College, New Delhi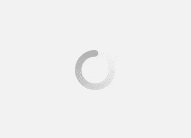 Vaanya Rai
NEET 2017 | AIR: 947 | 616 Marks
VMMC Sagdarjung Hospital, New Delhi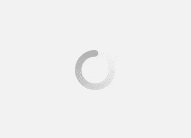 Urveesh Sharma
NEET 2018 | 605 Marks [AIIMS 2018 | AIR:254]
Maulana Azad Medical College, New Delhi
Download our app on Google Play
Better than the rest!
These NEET Mock Tests, I have found far better than all the rest. The best part is not just the quality of questions is extremely good, all the questions are fully solved, I have been able to know my mistakes and learn to solve the given question in these mock test papers. With other NEET Mock Tests, I was struggling to find the right steps to solve the problem, and I did not know where to go for doubt clearance. These NEET Mock Test papers are definitely better than the rest.
Helped me sail through!
I could not prepare well for NEET 2019 exam as I had no formal coaching. Had no time to practice much. In the last couple of days, I took up the NEET Mock Tests from CareerOrbits. My average score in these NEET mock tests was just 50-65% and I felt quite low. But the detailed solutions in these NEET mock question papers helped me a lot and especially, revising concepts with glossary support made me sail through and crack NEET with cool 534. Thanks to CareerOrbits.
Got seat with these Mock Tests!
Coming from J&K has its own set of problems. I bumped into CareerOrbits NEET Mock Test Papers. I thought of trying my hands at it, thinking it to be like any other Online NEET Mock Test. My performance in these mock test papers was average but I decided to go through the solutions repeatedly as if the same questions would appear in actual NEET UG Examination. Though the questions were not exactly the same, I was able to score 487 and get admission to MBBS.
STILL NOT CONVINCED?
Don't believe us, experience it live yourself!
Take a Free Trial, you are just a click away!
| | |
| --- | --- |
| 1. | How do CareerOrbits' Tests help me improve my test taking skills in actual NEET exam? |
| | |
| --- | --- |
| 2. | When to take these Tests? |
| | |
| --- | --- |
| 3. | How to take these test papers? |
| | |
| --- | --- |
| 4. | What if my internet connection breaks while taking any test? |
| | |
| --- | --- |
| 5. | How to Get Doubt Clearance? |
| | |
| --- | --- |
| 6. | How can I revise concepts with these NEET UG question papers? |