Why NEET Crash Course 2020 by CareerOrbits
Find out why you need this Online Crash Course for NEET from CareerOrbits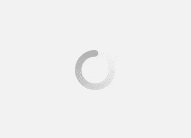 Joined NEET Coaching?
Still not able to sleep or eat well because of the fear of not getting a High Rank?
Our NEET Online Crash Course 2020 is specially designed for helping you forget your worries and prepare confidently to achieve a rank of your choice.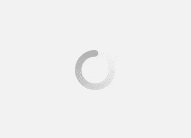 Self Preparations?
Have lots of books but confused which books to prepare from and how to prepare?
With our Online Crash Course for NEET 2020, you can clear your confusion and prepare with confidence in the limited time that you have.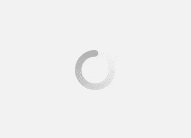 Could Not Prepare?
Busy with board preparations and could not prepare? Just taking a chance?
Now you can make a serious attempt at cracking your NEET 2020 and not leaving it to chance, with our Online Crash Course for NEET 2020.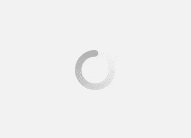 Repeat Year Student?
Prepared several times, changed coaching classes but still feeling doubtful?
With our NEET 2020 Online Crash Course, you can ensure that you get a High Rank this time. Key to Success is in your hands now!
How Our Crash Course for NEET 2020 Helps You?
World's Fastest Technology helping you in Quicker Learning, Higher Retention & Better Test Taking Skills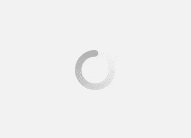 Save Time in Multiple Ways
You are short of time. Use your time wisely.
No need to stand in queue for doubt clearance. Get step-by-step solutions for every question on a click and save your precious time.

Don't waste time in hunting for good quality questions. Our team of experts have carefully selected questions covering your entire syllabus, saving your valuable time.

No need to waste time in searching for concepts which you don't recollect. With our exclusive technology, get definition, key formula & details instantly on a mouse-over, saving your time.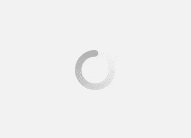 Achieve Perfection
Without perfection, you cannot gain a high RANK
Our exclusive technology prepares revision list of the questions where you are wrong. Repeated practice of your weaker questions with our 3-tier Revision Lists and Bookmark List ensures that you gain perfection.

You need to repeatedly revise all difficult concepts time and again for perfection. Our pull-based methodology (by carrying mouse over any concept) ensures that you revise and refresh all difficult concept quickly.

Assess and Re-Assess
Repeated Assessment is must for Success
You can assess your existing knowledge and expertise in any chapter. For re-assessing, you get Revision Lists and Bookmark List.

With our specially developed mock tests, you can re-assess you level of preparations to write your NEET 2020 examination confidently.

Real Time Status of Your Preparations
Complete Control of Your Preparations
With our advanced analytics, you get real time statistics:
Preparation status on any date (real-time)

Knowledge Index and Knowledge Gap (Chapter-wise)

Day-wise practice monitor
This helps you to sync your time and efforts to achieve your desired Rank in NEET 2020.
Want to Join our NEET Crash Course 2020?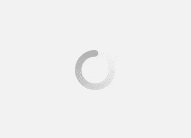 Neha Pal
NEET 2017
Lady Hardinge Medical College, New Delhi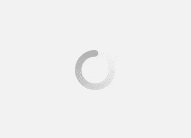 Jaee Naik
NEET 2017 | AIR: 259 | Score 655
St. Johns Medical College, Bangalore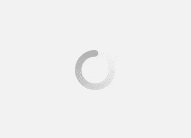 Prem Ranjan
NEET 2019 | 637 Marks (OBC)
Topiwala National Medical College (TNMC), Mumbai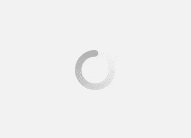 Srimoyee Ray Chaudhuri
NEET 2017 | 592 Marks
Calcutta Medical College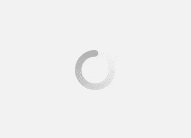 Meemansa Jindal
AIPMT 2016 | 580 Marks [AIIMS 2016 | AIR 316]
Guru Teg Bahadur Hospital, Delhi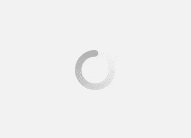 Navya Thomas
NEET 2018 | AIR: 3560 | 576 Marks
T. D. Medical College (TDMC), Alappuzha
Works Great!
I have given two years and lakhs of rupees to coaching classes. I took up this NEET crash course and found it really awesome. I never had this kind of study material or questions or doubt clearance all these years. I realise that I wasted my entire money and two years in coaching classes. I like the way the revision lists are designed, which make practicing with perfection simpler and effective.
In my opinion, this is the best Crash Course for NEET and there's no reason why it does not deserve 5 stars.
Quickest Preparations!
I've been using this Online Crash Course for NEET for the last 3 weeks and am able to cover more than 50% of the syllabus. I don't need to waste my time in clearing my doubts. The doubt support is instant and awesome. The study notes with instant definitions of all difficult concepts cover all the books on the subjects. My mind also works faster now.
In conclusion, I fully recommend this NEET Crash Course to all my friends who are serious about cracking NEET.
Unique all the way!
I have really never seen such a great collection of unique questions. The instant doubt clearance is really helping me a lot. I realise, it is a waste of time to refer so many question banks and variety of books from various authors. This is all-in-one. All books, all study notes, all question banks summed up in this great crash course for NEET UG. No more waste of time. Now, I am working on my revision lists.
Thanks CareerOrbits and the team for such a great NEET crash course.